The law firm of Dr. Johannes Samaan (J§LAW) is happy to advise you on all business law issues. As a highly specialised, flexible boutique law firm, all of our staff have in-depth knowledge of the respective areas of law. Our particular focus is on real estate law, where we not only provide comprehensive advice, but also have access to a well-established network of numerous real estate professionals (financial advisors, real estate agents, tax advisors). Our law firm is an active member of the ÖVI (Austrian Real Estate Association) and FIABCI Austria (Fédération Internationale des Administrateurs de Biens Conseils Immobiliers).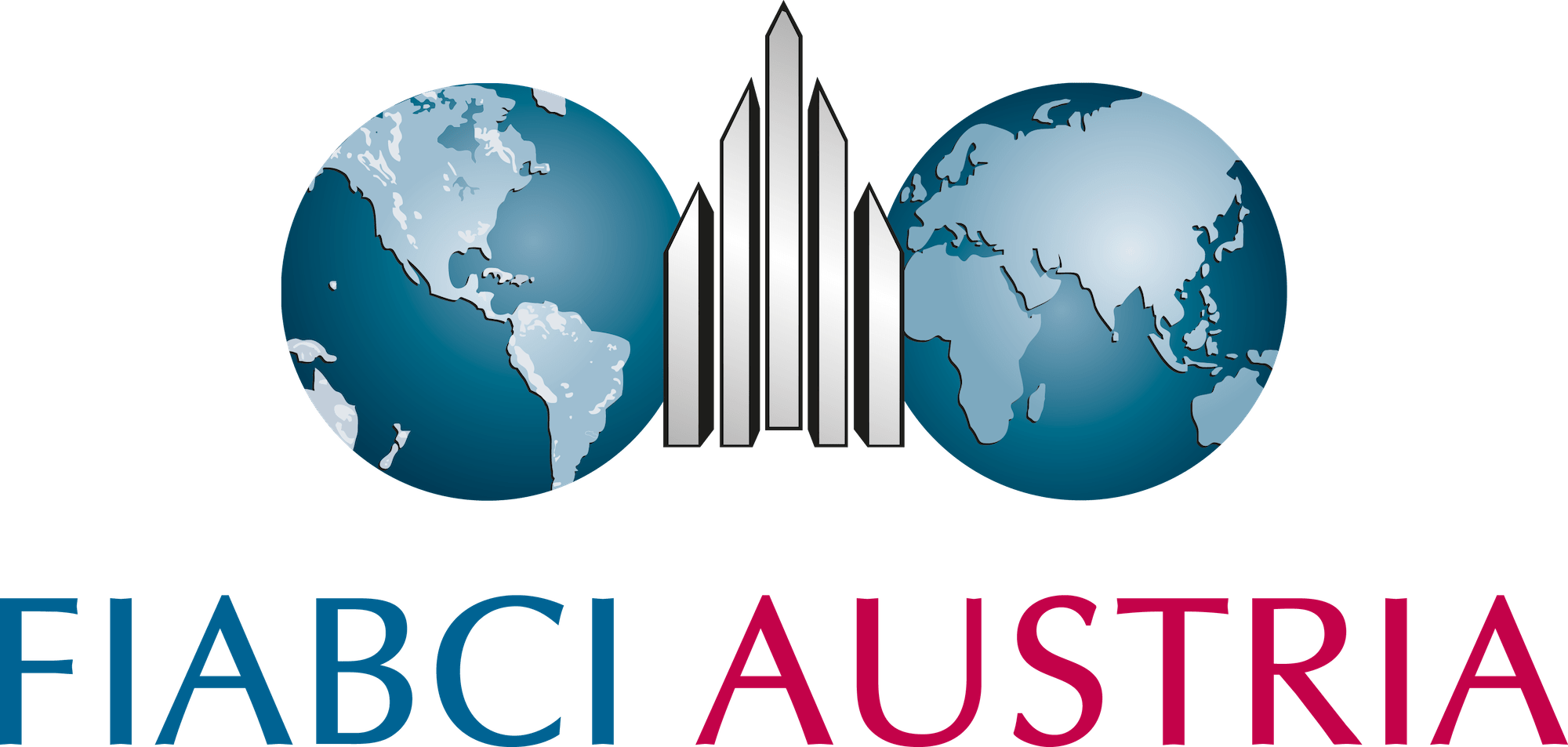 Below you will find a list of the main areas of activity of our consulting practice.
Your field of law is not listed? No problem, in coordination with our cooperation partners we will find a satisfactory solution together.
Real estate and construction law
Real estate transactions (asset and share deals)
Property development contracts (BTVG)
Building procedure law
Land register matters
Condominium law
Brokerage law
Rental agreements
Project development
Asset Management and Sale & Lease Back Transactions
Real estate law is the primary focus of our law firm.
Before founding J§LAW, Dr. Johannes Samaan worked as a lawyer (and before that as a trainee lawyer) in international commercial law firms, advising on transnational real estate transactions as well as on tenancy and housing law matters and real estate project development issues.
As real estate law in particular is a comprehensive area of law, our staff are committed to continuous further training. A lively exchange with professional colleagues (e.g. within the framework of the ÖVI or the FIABCI) is just as much a part of our daily work as scientific publications on special real estate law issues.
In addition to the complete handling of real estate transactions (including trusteeships in accordance with the eATHB) and classic tenancy law, our advisory practice in the area of real estate law also includes other real estate law topics such as project development, asset management, condominium law and brokerage law, as well as the broad area of construction law (in particular construction procedural law & construction litigation)."
Preparation of all contracts (including general terms and conditions)
Review and (out)negotiation of contracts of any kind
Warranty, error and damage compensation law
Consumer law
Insurance law
General civil law is a very broad area of law that covers almost all areas of everyday life.
We are happy to advise you on all civil law issues, with a focus on contract law (including general terms and conditions). Our advisory services include not only the drafting of contracts, but also the review and negotiation of the same.
We always strive to present civil law issues to our clients in the most uncomplicated and comprehensible way possible. In doing so, we can also draw on the teaching experience available in our law firm (especially in the area of civil law).
However, we are also happy to support you when it comes to enforcing your civil rights in court. If no amicable (out-of-court) agreement can be reached in a dispute, civil proceedings are unavoidable. In such a case, it is of particular importance to us to inform you in advance about the litigation and cost risks.
If you have taken out legal expenses insurance, we will be happy to make an enquiry in advance to clarify whether the legal costs are also covered by your insurance.
Business licences and licences for operating facilities
Association and assembly law
Real estate transfer law
Administrative criminal proceedings
Attorney-at-law Dr. Johannes Samaan
Real Estate Asset Manager (IREBS)
Lawyer / Partner
Dr. Johannes Samaan is the founder of the firm and advises our clients primarily in the areas of real estate, construction, corporate and business law as well as civil and contract law. In the course of his long career, he has worked for various commercial law firms such as Baker McKenzie, Dorda Brugger Jordis and Freshfields Bruckhaus Deringer in Vienna and abroad and completed the intensive Real Estate Asset Management course at the International Real Estate Business School (IREBS) of the University of Regensburg.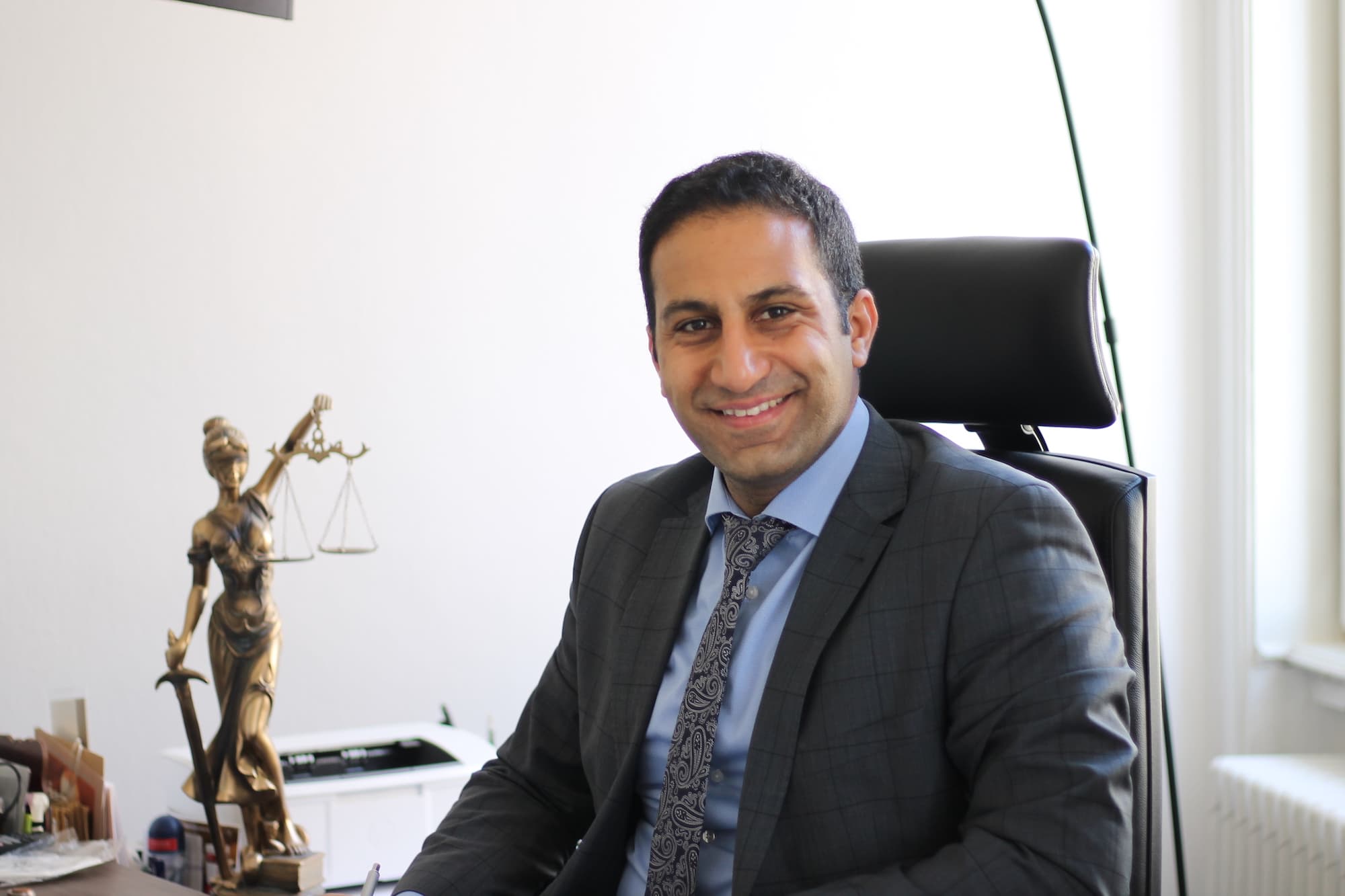 Consulting experience:
Advising a major Austrian bank on the sale of a comprehensive real estate portfolio (approx. 65,000 sqm lettable area) to a joint venture
Advising a US-American hotel chain on the sale of a well-known luxury hotel in Salzburg
Representing the owners of a Viennese shopping centre with respect to operational portfolio matters and legal advice in relation to the sales process
Advising an international real estate investor on the acquisition of an Austrian logistics property
Main areas of activity:
Real estate transactions (asset and share deals)
Project development
Asset Management
Sale & Lease-Back Transactions
Tenancy and condominium law advice
publications:
Several times involved in the preparation of the text section "Registering Property" in the "Doing Business" report of the World Bank (most recently in the report for the year 2020)
"The obligation to establish broadband suitability in new buildings and extensive renovations" in Baurechtliche Blätter 2016/4 (co-author)
Foreign languages:
Friedrich Kinzlbauer, LL.M.
Of Counsel
Friedrich Kinzlbauer is a recipient of the Grand Decoration of Honour for
for Services to the Republic of Austria and has been a police officer
police officer, police lawyer, administrative lawyer and judge. In the
In the course of his impressive career, he was a manager in various special
special units in the Federal Criminal Police Office and in the
Ministry of the Interior.
As a judge, he adjudicated at the Federal Administrative Court for over a decade.
In addition, DDr. Kinzlbauer was a lecturer for decades at the FH,
SIAK, BIZ, Milak and international institutes and authorities.
Main areas of activity:
Right of establishment
Labour and social law
Execution and insolvency law and out-of-court corporate restructuring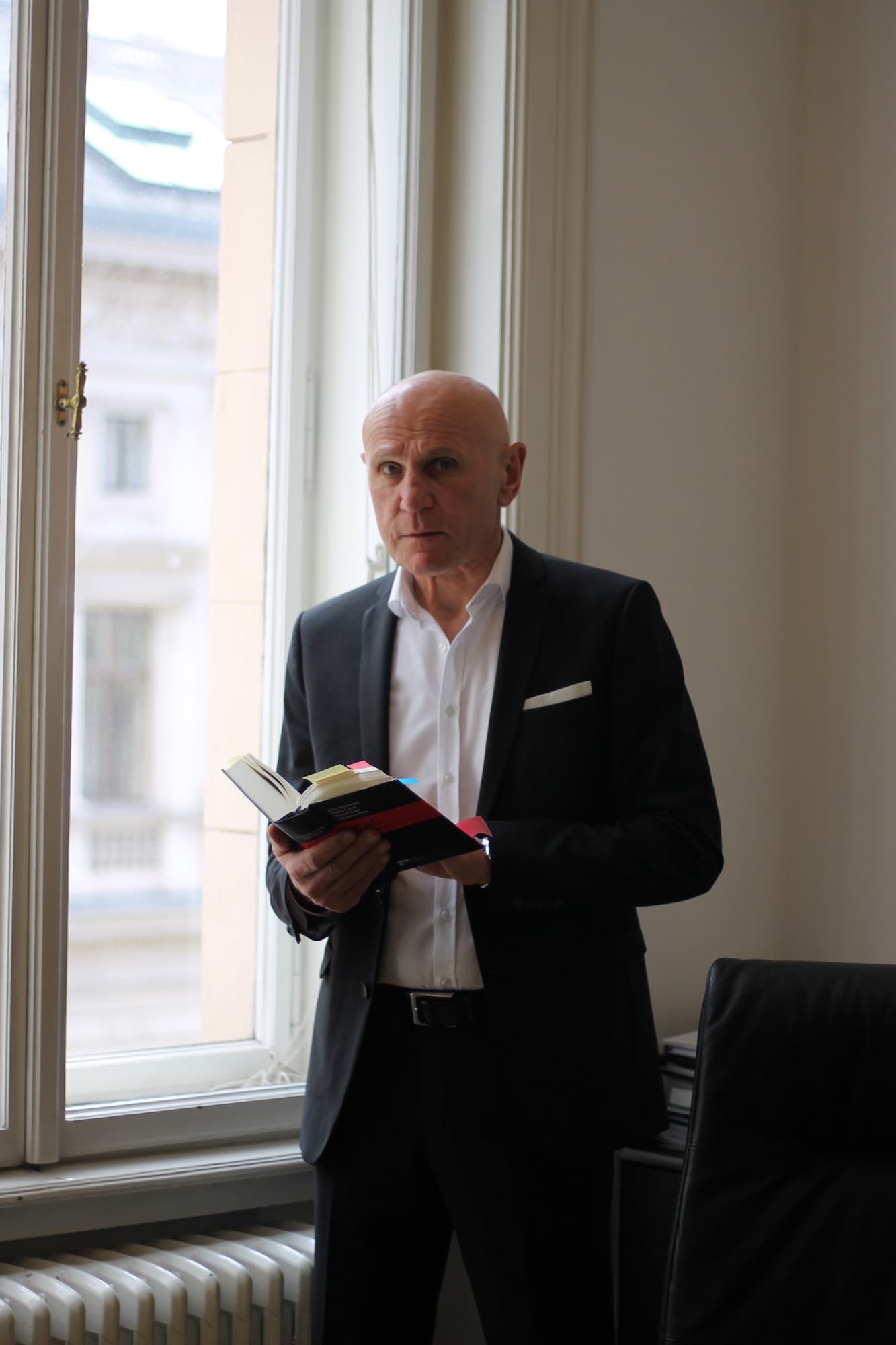 Cand. iur. Andrada Madalina Man
Legal assistant
Cand. iur. Andrada Madalina Man is a student at the Faculty of Law of the University of Vienna. She has been gaining professional experience in commercial law firms since her first year of studies and over time has been able to build up extensive expertise in various fields of practice such as civil and contract law and corporate and company law. She is particularly passionate about real estate law, an area of law in which she is increasingly active.
Main areas of activity:
Contract law
Real estate transactions (asset and share deals)
Land register and trusts
Sale & Lease-Back Transactions
Tenancy and condominium law advice
Foreign languages: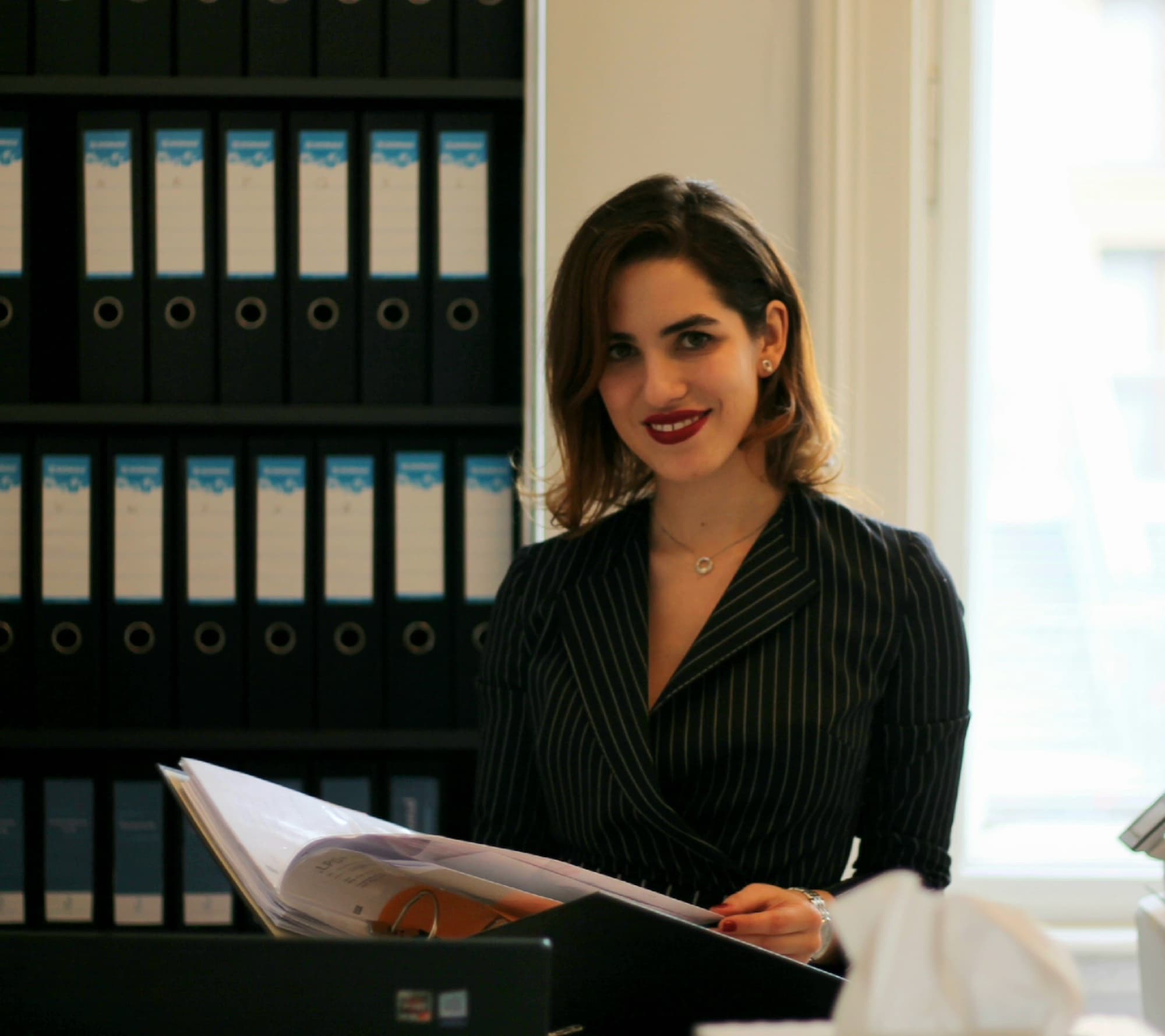 Georg Buchberger
Employee real estate (land register, market analysis and client service)
Georg Buchberger is an associate of our firm and provides active support in all real estate-related matters.
Main areas of activity:
Foreign languages:
Have you become curious? We are at your disposal for a first non-binding contact!
Feel free to call us at +43 1 99 77 003 or write to us using the contact form below.
Verena Droschke
2023-08-03
Dr. Samaan handled our real estate matter in the most professional manner. I can only highly recommend him, through his experience he gave us the best advice beyond the actual contract. He was always available and with his friendly manner Dr. Samaan always kept us informed and brought our case in record time over the stage! Thank you again!
Franz Huainigg
2023-07-27
Dr. Samaan handled a real estate purchase well and competently. The advice was very good. And the office in the 1st district even accessible with a wheelchair barrier-free. I can only recommend him and his staff.
I can hardly put into words how I am infinitely grateful to Dr. Johannes Samaan. Mr. Samaan was able to advise me so professionally right on the phone and show me the right way. I can only recommend Dr. he is very professional in his job.
Gerda Wiesinger
2023-05-15
I felt extremely well looked after by Dr. Samaan in a real estate matter! He is friendly, patient, always available, reliable and above all very competent - I can only recommend him highly!
Danijel Bozovic
2023-05-05
I handled a real estate issue with Dr. Samaan. The process was professional, quick and most importantly reliable. Mr. Samaan is reliable (did NOT have to chase him as with other attorneys), proactively and fully informed me of all details regarding my matter. Handachlags quality, keeps his word and works incomparably fast. Happy to return anytime! LG
Very nice, dedicated attorney who takes every case seriously and does his best for his clients.
Dr Samaan has provided me with excellent advice on a property purchase and has been extremely supportive throughout the legal process thanks to his diligence. He is really very friendly, helpful and patient when it came to any questions and I can highly recommend him.
Leon Gesterich
2023-02-20
Serious lawyer - I can only recommend!
Dr. Samaan even helped me on the phone and showed me the paths I can take. Many thanks!